Sally Mason – Myotherapist *

Sally is a qualified and experienced Myotherapist located in Eltham.  She started her interest in massage studies in 1998 and holds an Advanced Diploma of Remedial Massage (Myotherapy), Certificate of Sports Massage, Certificate of Oriental Massage, Certificate of Pregnancy Massage, and Sports Trainer level 1 certificate. Sally also teaches subjects in the Advanced Diploma of Myotherapy at Melbourne Institute of Massage and Myotherapy (MIMT) in Heidelberg. Her further professional development is centred around pain management, neuro-plasticity and functional and efficient movement ('JEMS').
Sally has a special interest in hip pain management and has completed additional training in post hip arthroscopy rehabilitation.  She assists clients to overcome and/or manage pain, tension headaches, and most soft tissue (muscles, tendons, ligaments) injuries.  Every treatment is customised.  Sally has a wide and varied network of trusted professionals she is able to refer clients to.  Referrals can be taken from any other health professionals.
Sally encourages ongoing communication with other treating practitioners, as often a multi-faceted approach is needed to address a particular condition.  She is registered with Massage and Myotherapy Australia and continually participates in workshops and online discussion forums to further her knowledge.
Simone Tunzi – Myotherapist *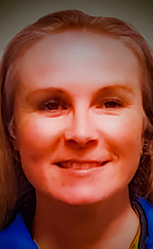 Simone is an experienced Myotherapist and has been in the health and fitness industry since 2005. She has seen clients from teens to 90+ years working as a personal trainer at Ivanhoe Aquatic, and continues to treat all ages. After a serious cycling accident in 2010, Simone became interested in injury rehabilitation. She obtained her Diploma of Remedial massage from Melbourne Institute of Massage and Myotherapy (MIMT) which complimented her additional rehabilitation training well. Simone has experience in a sports environment; the Box Hill Hawks Football Club, the Australian Tennis Open Showdown Tournament, the Melbourne Marathon and other events.  She regularly treats athletes and runners of all ages.  Simone has an Advanced Diploma of Myotherapy and uses dry needling techniques where required.
Simone has experience in aged care massage and also holds a 'Working with Children Check'. She has an amazing attention to detail and is committed to exploring optimum painless movement. Simone welcomes referrals and is happy to liaise with other health professionals to ensure the best outcome for her clients.
Book an appointment if that pain or niggle is holding you back from performing at your best.
Mobile: 0412 281 477 or online at 'MYOptimal Movement' booking portal.
Joanne Vanderhaar – Myotherapist *
Joanne is the Founder and Practitioner of 'Muscular Renewal Therapies'. She loves working within the healthcare industry in a hands on capacity and assisting people to live pain free and functional lives, thinking outside the square to attain realistic and achievable results.
In 2017, Joanne decided on a complete career change and began her studies at MIMT completing her Cert IV in Therapeutic Massage in 2018 and Remedial Massage in June 2020. She is an experienced remedial massage therapist and qualified as a Myotherapist in September 2021. She has worked at the Melbourne Marathon, Tennis Australia, and as a recovery therapist at the Box Hill Hawks VFL club from 2018-2020. Joanne is currently an integral part of the recovery programme at the NRL club Melbourne Storm working with Roz Richards from Roz Sports. She works for numerous AFL clubs providing recovery massage services, most recently joining Hawthorn as a support Myotherapist. Joanne is a Level 1 Sports Trainer and undertaken studies in Functional Movement under the guidance of Joanne Elphinston from JEMS movement. Having worked at a clinic in Heidelberg for over 2 years the opportunity to expand and become more independent in 2020 came just at the right time.
Joanne and her husband Damien are Manningham locals. Having four children, they've always been active in their kids sporting interests, both volunteering at Bulleen Boomers basketball club as coaches and also Beverley Hills Junior Football Club as head of the girls programme. They also enjoy going to watch the Western Bulldogs, walking their dogs at the Yarra and cooking for friends and family.
Contact Joanne directly on 0411 722 510.  Online bookings available via this link 'Muscular Renewal Therapies' booking portal.
Yolande's Feet ReTreat *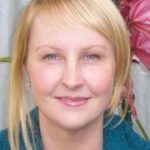 Reflexology is a wonderful modality where your therapist massages areas of the feet and sometimes the hands on points that correlate to the organs and glands via the nervous system. Come on a journey with Yolande as she uses Reflexology, Massage and Meridian techniques to bring balance back into the body whilst helping you into a deep relaxation space.
It is within this space where you learn what your body is trying to tell you. Your nurturing Reflexology session will be for 90 mins. Shorter appointment times for Seniors & Children.
Contact Yolande on 0425 752 272 for appointment availability.
*Please note that all therapists are independently registered and operate as individual entities.  Each therapist is a member of a professional association which maintains their provider status for Health fund rebate eligibility.  Requirements of membership include holding current relevant insurance, regular professional development, completing regular First Aid refresher courses and all therapists have a COVIDSAFE plan in place. Some therapists are registered as providers for WorkSafe, MS ESS, or NDIS and Aged Care (self managed) services.  As 'non-AHPRA' allied health professionals, we work under the National Code of Conduct (NCC) which is governed by the Health Complaints Commissioner (HCC) in Victoria. A copy of this Code is displayed in the reception area of the clinic.