Sally Mason – Myotherapist *

Sally is a qualified and experienced Myotherapist located in Eltham.  She started her interest in massage studies in 1998 and holds an Advanced Diploma of Remedial Massage (Myotherapy), Certificate of Sports Massage, Certificate of Oriental Massage, Certificate of Pregnancy Massage, and Sports Trainer level 1 certificate. Sally teaches at Melbourne Institute of Massage and Myotherapy (MIMT) in Heidelberg.  Her further professional development is centred around pain management, neuro-plasticity and functional movement.
Sally has a special interest in hip pain management and has completed additional training in post hip arthroscopy rehabilitation.  She assists clients to overcome or manage low back pain symptoms, shoulder and neck pain, tension headaches, and most soft tissue (muscles, tendons, ligaments) injuries.  Every treatment is customised to suit the client on the day.  When needed, Sally has a wide and varied network of trusted professionals who she is able to refer clients to.  Referrals can be taken from GPs, psychologists, physiotherapists or any treating health professionals.
Sally encourages ongoing communication with other treating practitioners, as often a multi-faceted approach is needed to address a particular condition.  She is registered with Massage and Myotherapy Australia, and continually participates in workshops and related online discussion forums to further her knowledge.
Simone Tunzi – Remedial Massage Therapist *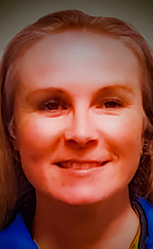 Simone is a remedial massage therapist and has been in the health and fitness industry since 2005. Since 2009 she has been seeing clients from teens to 90+ years as a personal trainer at Ivanhoe Aquatic. After a serious cycling accident in 2010, Simone became interested in injury rehabilitation. She obtained her Diploma of Remedial massage from Melbourne Institute of Massage and Myotherapy (MIMT) which complimented her additional rehabilitation training well. She has experience in the sports event environment, having worked with the Box Hill Hawks Football Club, at the Australian Tennis Open Showdown Tournament, the Melbourne Marathon and other events.  Simone is qualified to treat using dry needling techniques, and has enrolled again with MIMT to complete her Advanced Diploma of Myotherapy.
Simone has experience in aged care massage and holds a Working with Children check. She has an amazing attention to detail and is committed to helping you find your optimum painless movement. Simone welcomes referrals and is happy to liaise with other health professionals to ensure the best outcome for her clients. She may prescribe exercises during or after a remedial massage treatment, and also offers personal injury rehabilitation management plans (separate consultations). Book an appointment if that pain or niggle is holding you back from performing at your best. Mobile: 0412 281 477
Michael Davis – Myotherapist *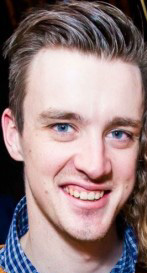 Michael holds an Advanced Diploma of Myotherapy from the Melbourne Institute of Massage and Myotherapy and is keen to support athletes of all ages to overcome pain or injury and to perform at their best.
A tall netballer, Michael has played and worked with both the Victorian and Australian Men's Netball teams. After recovering from a knee re-construction, he returned to play another season, and has now taken a break from playing to work as a sports trainer with the Victorian Men's Under 17s through to 'Open' teams, as weekly sports trainer as well as during tournaments interstate and in New Zealand.
Michael also works in junior management in hospitality. He has supported other events including the Melbourne Marathon with sports massage.  He is able to assist with pain management using dry needling, and has completed a workshop on advanced dry needling techniques for the shoulder.
Michael is available on Mondays. He is able to treat and manage any soft tissue pain or  injuries. Mobile: 0430 574 463
Jaymee Money – Remedial Massage Therapist *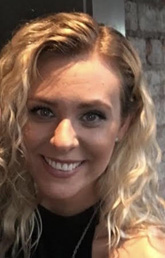 Jaymee has been a Massage Therapist since 2004. Her first job was travelling the world on a cruise ship after graduating from Melbourne Institute of Massage and Myotherapy as a Sports Massage Therapist. She has worked with the Victorian Claxton Shield baseball team, AFL players and the Eltham community for the last 15 years.  Jaymee completed her Diploma in Remedial Massage in 2017 and is currently enrolled in her Advanced Diploma of Myotherapy at Melbourne Institute of Massage and Myotherapy.
In 2018 Jaymee attended a health retreat in Bali which introduced her to a new love of yoga and meditation. She is a coffee, wine and food lover and likes to travel.  Jaymee has a passion for treating rotator cuff dysfunctions and incorporates cupping in a lot of her treatments.  She likes to build a rapport with her clients to ensure they feel comfortable and able to communicate any concerns.  Jaymee is a warm and nurturing therapist which is evident in her treatments.
Please call or text on 0400 689 761 or book online for an appointment on a Thursday.
Allison Casas – Health and Wellbeing Facilitator *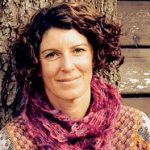 Allison Casas is a registered practitioner with 20 years' experience in body work, natural therapies and meditation.  Her passion is trauma sensitive work where she incorporates Bowen Therapy, Mind Body Bowen Therapy, Havening® Techniques and iRest® Yoga Nidra to support regulation and recovery.  Her work focus is on restoration and support for the nervous system post accidents, injuries, prolonged high stress and emotional overwhelm.
For more information on her approach and to book a session please visit resetwellness.me
Nyree Shand – Remedial Massage Therapist & Aromatherapist*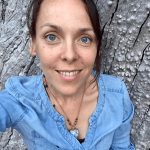 Nyree is inspired to offer deeply nourishing and restorative treatments to support the Health and Wellbeing of her community. She is a Remedial Massage Therapist and Aromatherapist with over 15 years experience working in gyms, day spas and health clinics.
Nyree incorporates a combination of varied massage therapies including deep tissue, Chinese and Hawaiian styles into flowing therapeutic sessions. Each session includes a personalised aromatherapy blend. Her passion is assisting others to feel less stress, tension and anxiety and to re-connect with themselves. In recent years Nyree has discovered the powerful effects of Sound Therapies on her own health and completed training in this field. Nyree now enjoys incorporating Sound tools and has found that this has increased the effectiveness and relaxation of her sessions. Book directly with Nyree Facebook – https://m.facebook.com/innerhaven  Mobile: 0408 505 739
Yolande's Feet ReTreat *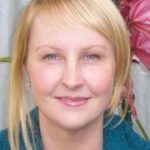 Reflexology is a wonderful modality that massages areas of the feet and sometimes the hands that correlate to the organs and glands via the nervous system. Come on a journey with Yolande as she uses Reflexology, Massage and Meridian techniques to bring balance back into the body whilst helping you into a deep relaxation space.
It is within this space that YOU learn what YOUR body is trying to tell YOU. Your nurturing Reflexology session will be for 90 mins. Shorter for Seniors & Children.  Book with Yolande directly on 0425 752 272
*Please note that all therapists are independently registered and insured